Iwakura Productions was founded in 2011 as a grassroots effort to bring Japanese titles to English speaking audiences, no matter how niche or obscure. Our first project was for Alfa System's classic shmup 'Castle Shikigami' / Shikigami no Shiro.
Due to cj's personal fixation on all things Shikigami and Alfa System, he went looking for help at romhacking.net for someone crazy enough to help translate a niche PC shmup with all of 80 lines of dialogue.
A hacker named EsperKnight stepped in, and the rest is history.
We started as a volunteer effort for that single project, and we continue to take on whatever passes under the collective gaming radar that catches our fancy. Other projects of note, complete or otherwise, include Ougon Musou Kyoku, eXceed: Gun Bullet Children, and collaborative work on Shadowrun (Sega CD) and Generation Xth: Code Hazard.
Our interests range from all sorts of games: be they RPG, shmups, puzzles, even the occasional FPS or strategy game. If it's good and worth our time, it won't go overlooked by us, regardless of origin.
About The Team
cj iwakura, @cj_iwakura (Project Lead & Editor – Shikigami no Shiro, Ougon Musou Kyoku, Shadowrun, Sakura Wars, Devil Children Red & Black, etc.)
A long term RPG fan who picked up Castle Shikigami 2 on a whim due to the anime cover. Despite the hilariously awful script and hobo-tier voice acting, he became a fast fan of Alfa System's crazy works.
His first RPG was the original Dragon Warrior, and his first SMT was Revelations: Persona.

Despite his mother's claims that he would be tired of video gaming by adulthood, his obsession has only grown. His user name is a combination of his first two initials and a healthy fixation with Yoshitoshi ABe's first series.

Favorite Games
Shin Megami Tensei: Nocturne, Persona 2: Eternal Punishment, Dragon Force, Growlanser II: The Sense of Justice, Vampire The Masquerade: Bloodlines, Devil Summoner: Soul Hackers, Samurai Western, Lunar II: Eternal Blue, Drakengard, Nier, Initial D, Wangan Midnight: Maximum Tune.
EsperKnight, @EsperKnight (Lead Hacker, Shikigami no Shiro, Ougon Musou Kyoku, Sakura Wars, Shadowrun, etc.)
Has way too many translation projects going and loving it.
Cckerberos (Contributing Translator, Shikigami no Shiro & Ougon Musou Kyoku)

Nezumi (Contributing Translator, Sakura Wars)
Naito Itsumono, @ItsumoKnight (Contributing Translator, Fate/Extra CCC)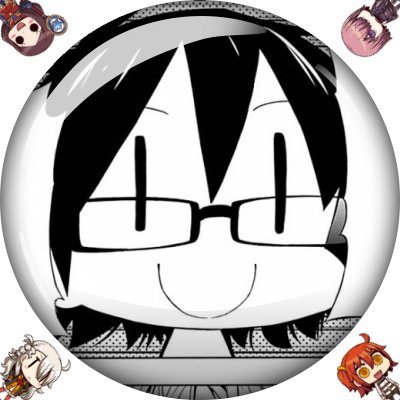 Riiche, @RikkuChou (Contributing Translator, Fate/Extra CCC)
Walterion,  @Walterion (Contributing Tester, Ougon Musou Kyoku)

If you want to join our team or even assist in any way, shape, or form, you can always reach the project lead via email(cjiwakurax@aol.com), or twitter(@cj_iwakura), or whatever.