Crazy year, ain't it?
Thankfully, we've been busy, so here's where a few things stand.
Persona 2: Eternal Punishment
As you may or may not know, I was able to test out the first playable build earlier this year.
Unfortunately, it only gets me so far, so I've been asked to keep it on hold until the rest of the gameplay text can be finished. This is fine by me, as it will make testing worlds easier on me, my Japanese is NOT that good.
Fate/Extra CCC
Thankfully(?), the updates are largely handled by the CCC team, so be looking forward to that soon-ish.
Things That Were Completed
(disclaimer: iwakura.p was only cursorily involved in some of these. Napple Tale and YaruDora in particular are the results of hard work by people I've worked with and am more than happy to signal boost.)
Napple Tale, c/o Cargodin and EsperKnight:
A quirky Dreamcast RPG with a devout cult following.
http://www.romhacking.net/translations/5091/
YaruDora, Double Cast, again, c/o Cargodin and EsperKnight:
A fully animated visual novel! We all knows what it is.
https://www.romhacking.net/translations/5777/
Sakura Wars (editor)
The classic RED/Sega strategy RPG, on Sega Saturn(shiro).
https://www.romhacking.net/translations/5318/
Last Blade 2 (editing and revision)
The classic SNK fighter, now with a new translation! And a happier ending. (May vary)
https://docs.google.com/spreadsheets/d/19rXmrdl1f1nIyTUrIIi_RCDOfgzbC1SQfkQdb1rv9Ps/edit
And now, a taste of things to come…
Moonlight Syndrome
One of Suda 51's first outings as writer/director, a precursor to The Silver Case and the Kill The Past series. Suda is in full unhinged crazy town. If you think you've seen madness, you have NO IDEA.
Castle Shikigami 2
The sequel to the original, and IMO, one of the best shmups of all time… with one of the worst translations ever. Which, I for one, have no intention of abiding.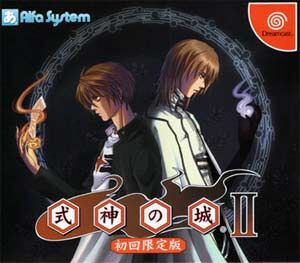 Here's hoping 2021 will be better than 2020. It'll sure be an exciting one, I think.
Catch you on the flip side.
-cj